2022 International Conference on Mathematical Neuroscience - Digital Edition (6th-8th July 2022)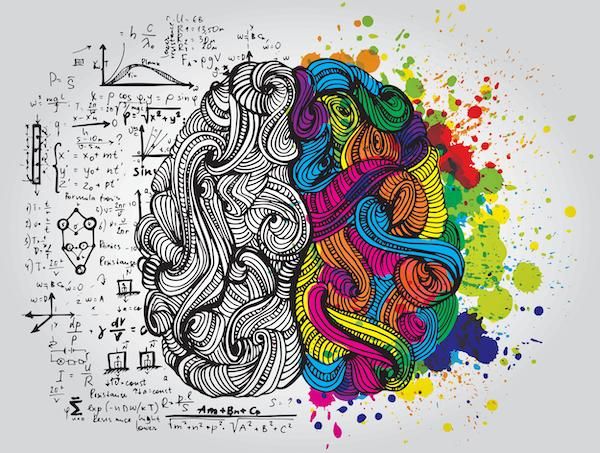 The International Conference on Mathematical Neuroscience (ICMNS) is an
inter-disciplinary conference series, bringing together theoretical/computational neuroscientists and mathematicians. The conferences are aimed at scientists interested in using or developing mathematical techniques for neuroscience problems.
This is the 3rd Digital Edition of ICMNS. The conference will take place online  from 6th to 8th of July 2022. Registered participants will receive links to join the meeting in a booklet, which we plan to circulate a few hours prior to the conference.
ICMNS 2022 will happen on Zoom, where all participants will able to attend talks and hold discussions in breakout rooms. ICMNS 2022 will also be broadcasted live on our  ICMNS YouTube channel , where we will also upload all talks after the conference. Please subscribe to our channel to receive updates.
Registration
The conference is free of charge, but the programme and Zoom links to attend the event will only be sent to members of the ICMNS Digital mailing list.
If you are already registered on the mailing list, no further action is required.
If you are not registered, please fill out the form below.
If in doubt, we suggest to fill out the form below and click subscribe: the form will notify you if you try to register twice with the same email address.
Programme
Wednesday the 6th of July (times are GMT+2, time converter)
CHANNEL 1
CHANNEL 2
14:00-
14:10
Opening and coffee
14:10-
15:10
Plenary talk
Dani S. Bassett
Network neuroscience: Current opportunities and challenges

15:15-
16:15
Microtalks Session 1
16:20-
18:00
Parallel session
Dynamical systems for neurological disorders
Organisers: Christoffer Alexandersen and Louisiane Lemaire
Parallel session
Learning (and compressing) stochastic sequences of events.
Organiser: Antonio Galves
Heike Stein
Modeling working memory deficits in people with schizophrenia
Claudia D. Vargas
Learning stochastic sequences of events by the brain
Efstathios Pavlidis
Multiple-timescale dynamics and mixed states in a model of bipolar disorder
Aline Duarte
Model selection for sequences of random objects driven by context tree models
Georgia Brennan
Clearance and proteopathy in Alzheimer's disease
Noslen Hernandez
Retrieving the structure of probabilistic sequences from EEG data
Damien Depannemaecker
Dynamics of seizures: from single neuron to whole-brain models
Marcela Svarc
Clustering EEG data by law
Thursday the 7th of July (times are GMT+2, time converter)
CHANNEL 1
CHANNEL 2
14:00-
14:10
Coffee
14:10-
15:50
Parallel session
Nonlinear PDEs in neuroscience.
Organisers: Susanne Solem
Parallel session
Metastable dynamics in neural circuits
Organiser: Tilo Schwalger
Delphine Salort
Some PDE models in neuroscience
Maurizio Mattia
Cortical metastability across brain states
Xu'an Dou
Blow-up time dilation: A generalized solution for the NNLIF Fokker-Planck equation and its global well-posedness
Bastian Pietras
Mesoscopic description of hippocampal replay and metastability in spiking neural networks with short-term plasticity
Pierre Roux
Noise-driven bifurcations in a nonlinear Fokker–Planck system describing noisy grid cells
Daniel Levenstein
Excitable dynamics of the sleeping brain
Alain Blaustein
A kinetic description of the strong interaction regime in a FitzHug-Nagumo neural network
Luca Mazzucato
Metastable dynamics in the chaotic regime of random neural networks: emergence of long timescales and ergodicity breaking
15:55-
16:55
Plenary talk
Thomas Serre
Beyond feedforward processing: On the role of feedback mechanisms in visual recognition

17:00-
18:00
Microtalks Session 2
18:00-
19:00
Discussion on future ICMNS
Friday the 8th of July (times are GMT+2, time converter)
CHANNEL 1
CHANNEL 2
14:00-
14:10
Coffee
14:10-
15:50
Parallel session
Stochastic models for neuronal activity
Organiser: Laura Sacerdote
Parallel session
Patterns and Rhythms in Balanced Neural Networks.
Organiser: James MacLaurin
Ryota Kobayashi
Modeling spike frequency adaptation of a neuron and its potential role for sensory coding
Mark Goldman
Balanced networks for working memory and neural integration
Tomar Rimjhim
Increasing inter-spike interval variability can yield a decrease in instantaneous firing rate dispersion
Olivia Gozel
Between-area communication through the lens of within-area neuronal dynamics
Olha Shchur
Distribution of interspike intervals of a neuron with delayed feedback inhibition stimulated with a renewal point process
Robert Rosenbaum
Spatiotemporal Dynamics and Reliable Computations in Recurrent Spiking Neural Networks
Giuseppe D'Onofrio
Jacobi processes with jumps as neuronal models
Moshe Silverstein
Model Reduction of Large Random Neural Networks
15:55-
16:55
Microtalks Session 3
17:00-
18:00
Plenary talk
Sue Ann Campbell
Modulation of synchronization by a slowly varying ionic current

18:00-

Closing remarks
Contributed micro-talks
Micro-talk sessions are one-hour sessions consisting of a sequence of very short introductions (2 minutes, 1 slide) by the presenters to their research, followed by an opportunity to chat with individual presenters about their research in breakout rooms.
Organising Committee
Scientific Committee
Previous editions: